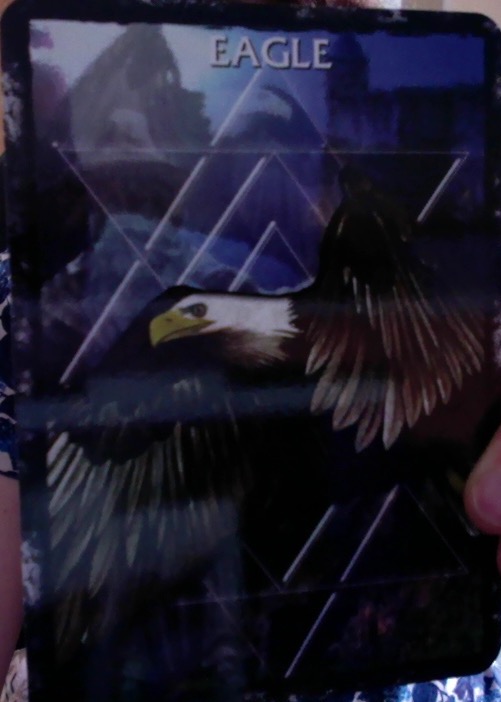 The Eagle
The eagle is a proud majestic being full of extra protection from Spirit. People with this animal totem know that there is a need for security against all that would do them harm. The Eagle in some cultures is a prized bird, and a profound message beyond its energy.
If you have chosen this card today, chances are you are stuck in the past and afraid of creating new opportunities, you are unable to see beyond the illusions of the mind. You are feeling a lack of clarity and insight which in truth is draining you senseless. This is why the Eagle's message of protection is needed to ensure you feel safe and secure in your own human skin so that you can do the things that you set out to do as your heart has assessed the situation and decided what's best.
Eagle energy connects to the bigger divine picture and allows you to see it so that you aren't standing too close to it to see for the sake of the trees, you know what's best for you but its up to you to make the decisions that are best for you in your pathway and your work. The passage of flight show that people are free thinkers, freedom in the power of thought and not captured up in their own disillusionment and way of old thinking habits and past-times.
Eagle energy gives clout and grit, courage to fulfill your dreams and goals, aspirations. Being at one with the sky indicates an affinity for being at one with the stars, astrology, it also allows you to be at one with your divine conscious self and higher self making the connection known to manifest your divine gifts and strengths.