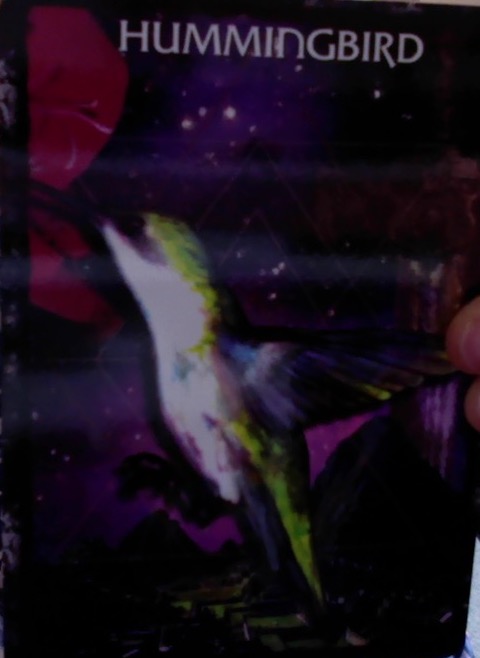 Humming Birds provide you with inner wisdom and insight and its wings are made up as the pattern of eternity, bringing in much infinite energy to associate this beautiful being with.
If hummingbird enters your life it is time to take stock and re-assess your energy on a personal awareness and potential power stages. The hummingbird always actively researches for the nectar, which is the sweetest victory of all.
The hummingbird is a symbol of hope and joyful jubilation, and gives us a chance to listen to our inner selves and  trust in our own instincts and vibration.  With the constant fluttering of Hummingbirds wings, it is vital to hone in on one's vibration and listen to the voice of the totem whose wisdom and energy have brought this message for you today.
Things to be watching out for when Hummingbird is in tow?
1. Are you achieving the best you can be in terms of success, victory?
2. Are you listening to your instincts and trusting in your voice?
3. Are you re-assessing your situation and taking stock of it?